I am thinking...
I can't wait to see my sister and step mother next week!
I am thankful for...
my husband, he helps me so much with the children and is a good father.
I am remembering...
how little my grandma had materially growing up, yet loved her parents so much. If only children had that same love and respect for their parents as children did then.
I am hoping...
my children grow up to love and serve Jehovah.
I am creating...
a menu for the baby shower.
On my mind...
how much I truly love my children.
Noticing that...
there is fewer and fewer people I grew up knowing still alive. I miss so many of those people of my past. Wish they were still around for my children to know.
From the kitchen...
pizza.
One of my favorite things...
wide open spaces.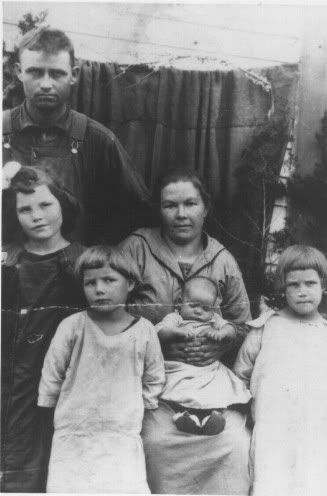 Here is picture for thought I am sharing...
my grandmother, her parents, two sisters and baby brother.