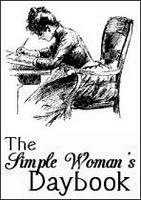 Outside my window...
beautiful beach.
I am thinking...
excited to hear what the elders are going to share with us tonight!
I am thankful for...
my beautiful family.
I am remembering...
all the older people that are no longer here that I grew up around.
I am hoping...
we get approved for this new insurance soon!
I am creating...
a baby.
On my mind...
the visitors we will have soon.
Noticing that...
some things are getting better.
From the kitchen...
the seasons first Mount Rainer cherries-yum yum!
One of my favorite things...
Vintage dress styles.
What I am reading...
Homesteading blogs.
Picture for thought I am sharing...
Black Krim tomato, very first tomato of the season