Today will be a picture of the skyline from our living room window. I guess there is a fog over Manhattan, cause I can't really see Manhattan as good as usual. Looks like a fog. I cut out some of the sky. I think you can tell pretty much what we see though.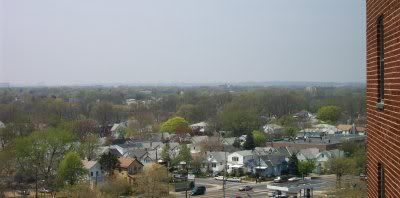 The workers left stuff in our bathroom. And are supposed to come up after lunch and get it. I hope they don't forget again cause I want a bath, but need their tools and insulation out of the tub. Then will have to clean the tub first.

So far I've been doing good at keeping up with the dishes! :) Not doing much else today. Hoping to go grocery shopping tomorrow.